Art has been my passion since before kindergarten. I was the only one in 1st grade who was drawing in perspective, shocking my teachers. LOL My father patiently spent lots of hours teaching the basics of art, the love of art. Armed with several prestigious art scholarships, into the world I ventured....and did nothing. Real life took over. Work, raising a child and daily life brought a career in art to a screeching halt.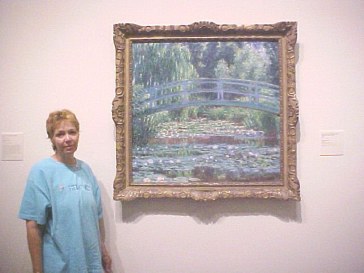 (at the Philadelphia Museum of Art with my favorite Monet)
I brought out the drawing pad a lot while my son was small, and he used to sit right next to me with his own pencil and paper. Remembering my father's patience, I tried to do the same for my son and encourage his artistic development.
Gradually, over the years, I lost the "urge" to paint or draw. but watching my now grown son begin his journey into the art world brought out that creative forces once again. At first it was not painting that captured my interest.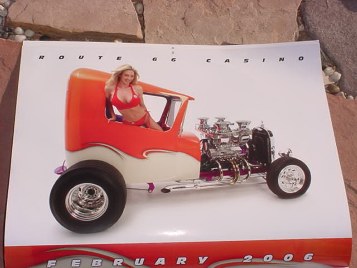 (car painted by my son for a calendar)
Many, many years ago, unable to buy some gorgeous earrings I saw at a small store in Madrid, NM, I went home and thought about them for days. A trip to the craft store ensued and pretty soon I was making more earrings than I could wear. Co-workers soon enjoyed my endeavors and ordered their own...of course, each one wanted something different. :>)
Thus began my crafting life!
From a small shoebox of earrings, to a large crafting booth, I get so much joy in sharing my creations with others. More than the satisfaction I get from finishing a project, I enjoy the light in people's eyes as they find the perfect necklace, or earrings, or brooch. Each item is handmade, with much love and I ask all who buy from me, to wear it in good health.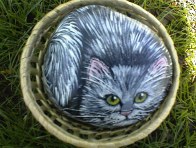 Then one day, the "Purr-fect Pet" arrived and the paintbrushes came out once again.
(see the story on my
Purrfect Pet
pages.
So I continue, until I can't any longer. I hope you enjoy my work.
Please stop by my booth if you're in the Albuquerque area (see
show schedules
)