Ringo Design

Decorative Painting
WM11

My granddaughter was due and her parents wanted a
"Precious Moments" themed room. The huge tree now towers over the crib.
Note...she was born January 28th, 2005.
(Note: The photos were taken at night and had to be PhotoShop brightened.
The colors are not true and appear much brighter here than in reality)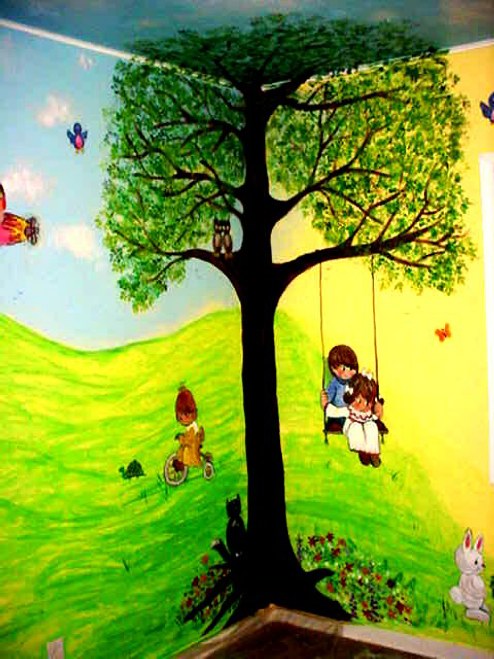 <<To the left is the entry door.






Below is a portion of the wall.

The fence is real!!





The ceiling is divided into Day and Night.




The night portion has Glow-in-the-Dark stars that light up the room at night.




Bright sunshine lights up the

other half of the ceiling.




The other wall, with Angel sitting on the door top, dog chasing ball and lots of birdies to

keep the baby interested.

(again, the colors look too bright, the grass is really green!)