~Ringo Design~
Decorative Painting
Koi Pond
The blue background is painted on an 18"x24" sheet of metal with HOK paint. Then detailed by my son. I then went in with acrylics and painted the Koi and lilypads.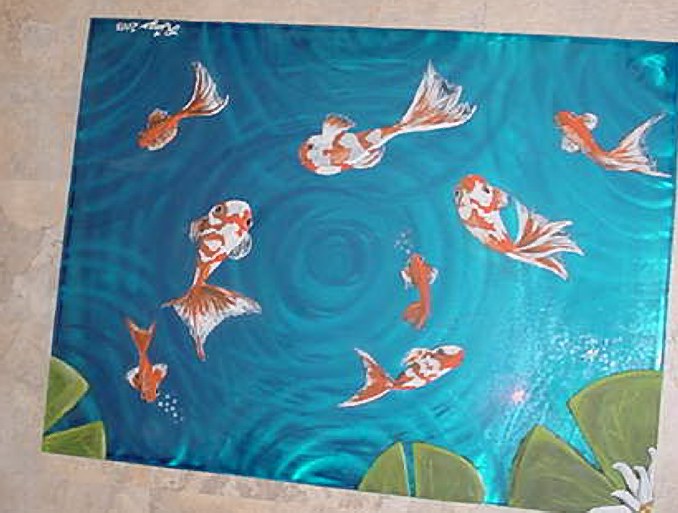 Then it's turned over to my son, who works airbrush magic to
create detail and depth! What a difference!
The finished product. The swirls add to the illusion of a pond.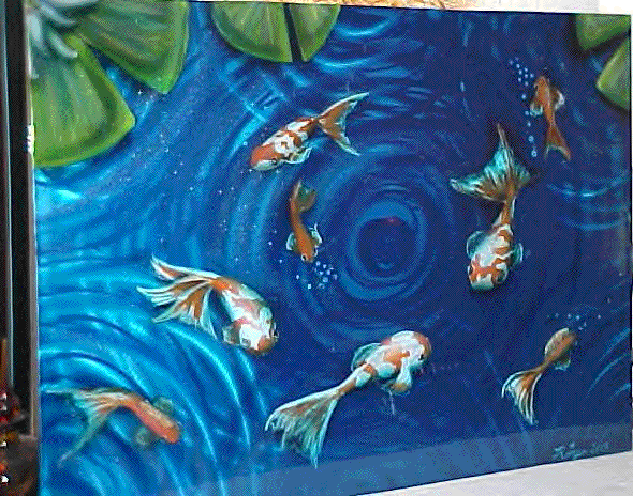 The painting framed with a pewter colored wood. This was taken
outside and the shadows you see in the upper part of the painting
are created by the mirrored shadows of the tree overhead.
BTW....that same tree fell and crashed to the ground a week later!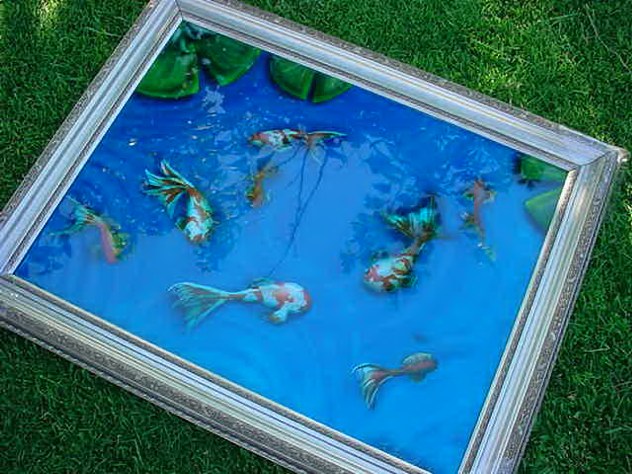 This painting was displayed at the New Mexico Expo Fine Arts
Building in a juried showing for the 2004 NM State Fair.
It was awarded a red ribbon, 2nd place award of which we are very proud.