Auction Rules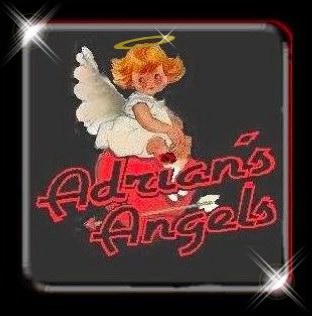 Rules
Auction begins February 15th at 12:00am - ending February 20th at 12am

Anyone can enter a bid. Click on the Bid Now button to place a bid.

Bids will be accepted in a minimum of $2.00 increments above any existing bid.

This page will be update twice a day with the most recent bidding shown.

We request that all bidders be sincere and not try to run up prices then back out once the auction is closed.

All IPs are being recorded and tracked.

Your bid is considered a contract to purchase the item(s) you have placed bids on.

Upon auction closing, you will be notified of your winning bid and instructions on how to pay for your purchases.

As a buyer you are obligated to complete the transaction with a seller when you are the highest bidder at the end of an auction. You are then bound by the seller's stated conditions of sale to consummate the transaction and you become the item's or item's lawful owner upon physical receipt of it from the seller.

All shipping & handling fees are the responsibility of the winning bidder. Auction items may ship from various cities, so it's suggested that you make note of where each item is located.

You will be notified of total shipping costs when item is ready for shipping. We will make every effort to ship as economically as possible, combine shipments if you order multiple items and make this as painless as possible.

All items are sold "As Is" and without any warranty or condition, express, implied or statutory. We specifically disclaim any implied warranties of title, merchantability or fitness for a particular purpose.

We prefer PayPal, but money orders (postal or bank) would be just fine.

Auction bids will be updated twice daily - 12:00 noon (MST) and 6:00pm (MST)
Bid as often as you wish, but please follow the RULES!!!!!

Please take a moment and visit

Adrian's Angels ongoing effort to spread PEACE
and help others in need.
Adrian's Angels, one of the busiest online groups dedicated to Adrian Paul and host of
one of the most detailed and informative fan web sites for Adrian and Highlander.
Over the years, as Adrian's Angels the web site and the online group, gets bigger and bigger, it starts
to cost money to keep up active and online. Domain names, web hosting, software programs,
interactive applications for the fans and even postage for sending out the many great AA contest prizes are just a
few things that come into existence when trying to run a group and site as large as AA and keep it active.
The prizes cost $$ and so far, the owner, Rileah, and the list Moderators have been paying for everything
out of their own pockets. Sadly, those pockets are coming up with more lint than coin.
We hate having to ask for help, but now we sure could use some.
Our Annual November Auction had to be cancelled due to a death, so funds are very dear right now.
But....we are not asking just for ourselves!
If you are not interested in bidding, perhaps you might make a donation for the Peace Fund?
**Disclaimer: Every attempt was made to obtain permission for use of pictures

and graphics. This site is intended as entertainment only. No offense is intended.
If you find that I have "pinched" a picture, graphics or sound file that violates any
laws of Copyright please notify me immediately and they will be removed.**
All items in this auction are solely for entertainment purposes and belong to the
person putting them up for auction.
All rights reserved 2001-2012
Site designed and maintained by Rileah Ringo