Southwestern

Southwestern

Hand crafted, original design by RIleah Ringo. Earrings and Brooches in the gorgeous
Chili Ristra style. Made entirely from clay, each tiny chili is hand rolled!

Follow Ringo Design on Facebook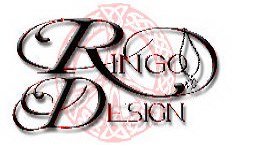 All rights reserved 2001-2013
Site designed and maintained by Rileah Ringo
Copyright Rileah RIngo
RINGO DESIGNS
Albuquerque, New Mexico, US
of doors and homes. Back in the early settler days, the Ristras let weary travelers know
that there was a welcome hearth, food and shelter within.
Created by handrolling each individua Chili out of clay, these are surely a very surprising find!
o
Copyright Rileah RIngo
Divine Designs remains the sole intellectual property of Ringo Design
RINGO D