Potato Bag Order Page



Only $8.00 each!!!!!
(+ s&h)

Order several for friends and family too!

Please use the
Potato Bag Stock Page f
or views of what is currently in stock.
For SPECIAL PATTERNS be sure to note the pattern number when ordering.
Use the Add to Cart button for

each Potato Bag you are ordering.






First, select an EXTERIOR color for your Amazing Potato Bag.

New Colors!!!

Note: At this time, Royal Blue is NOT available. Sorry for the inconvenience.






Then, select a Potato Bag Pattern for the INTERIOR. Patterns will vary.

Florals

Plaid and Checks

Misc.

Stripes (are BACK!!)

Dots

Note: This is just a sample of the patterns available.

We will try to match the colors to the potato bag

base color you select.




Have a special order? Just ask.

I might just have that material. :>)

More INTERIOR options!!!




Just found some new styles....not a lot of stock, so order quick!

Check the Stock Page more design detail and make sure your selection is in stock. Some patterns are very limited!!.





| | | |
| --- | --- | --- |
| Men Stuff | | |
| | | |
| Cows | | |
| | | |
| Sports | | John Deere |
| | | |
| | | Sunflowers |
| | | |
| Fun Stuff | | Southwestern- Chilies |
| | | |




Please check Stock page to ensure your pattern is in stock.





Don't forget to order your Cook Book!!

Just $2 and lots of recipes for other veggies you might not be aware

that our Potato Bag will cook!!!

**Broccolli ** Cauliflower ** Aspargus ** Sweet Potatoes/Yams **

** Corn on the Cob ** and many more!**







NOTE: Recipes and Instruction in our Cook Book are specifically designed for use
with OUR Amazing Potato Bags.
Use with other bags purchased elsewhere is not recommended.
*Payment will be accepted through PayPal.

You DO NOT have to have a PayPal account to pay!!
(if you are located in Albuquerque area, arrangements can be made for
Potato Bag payment and pick-up. Just e-mail me!!!)
*All Orders will be shipped within 7 business days. US only please.
All orders are NORMALLY shipped on Tuesdays. If your order is received before
2pm (MST) on Monday, and if patterns are in stock, your order can be included on
the next Tuesday shipment.


If you have questions??

Follow Ringo Design on Facebook
Disclaimer: Please use the Potato Bags according to the instructions. Please remove pin and paper instructions prior to use. Do not leave bags unattended when using. Do NOT use the Baked Potato Button on your microwave. A turntable is preferable to prevent "hotspots." There have been reports of scorching in some of the newer more powerful microwaves with higher wattage. The use of these designs does not imply that I ensure the safety of these bags. Only the best 100% cotton and sewing materials are used to prevent such events. In other words, use the potato bags at your own risk! There is no warrantability or guarantee attached.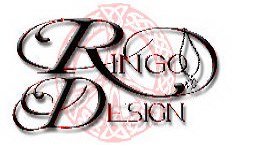 All rights reserved 2001-2014
Site designed and maintained by Rileah Ringo
Copyright Rileah RIngo
RINGO DESIGNS
Albuquerque, New Mexico, US
Albuquerque, New Mexico, USA