I think I was born with a paintbrush in hand, because I was drawing at a very early age. By graduation time I was honored with 5 scholarships to Art schools, which sadly I had to pass on due my father's illness. I made extra money in high school by making Macramed necklaces for other students.
Married in 1973, I sewed my own wedding dress & veil, as well as the Bridesmaid and Maid of Honor dresses.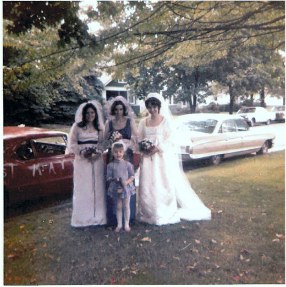 Since then I've made jewelry and craft projects including: Stained Glass, Crochet, Beadweaving, Latchhook Rugs, Needlework and so much more! These days are spent creating fun, affordable designs that are made with lots of love.
In 2008 I was diagnosed with Triple Negative Breast Cancer and underwent surgery, Chemotherapy and Radiation. It's been a long road back, but with help I've made it to my feet and still particiapted in local holiday craft shows..even with no hair! lol (My son shaved my head for me because the hair was starting to fall out. Was easier for me to just shave it.)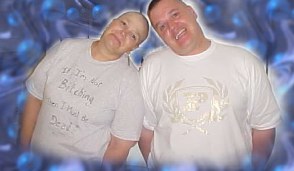 Today, I am 5 years a Survivor and you can find me enjoying my gardening, web design as well as making more and more jewelry that I hope you enjoy! See you at a craft show soon! Peace.
If you are not bored yet, be sure and check out my Ringo Design Decorative Painting section , "Purr-fect Pets" and my passion, The Huggy Bear Project.