Purrfect Pets K2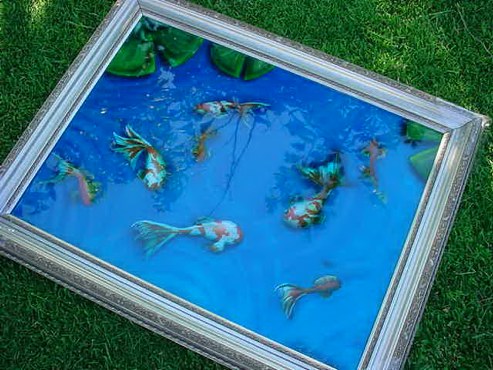 The shadow areas are actually mirror reflections of the tree branches overhead
as I took the picture outside.
This painting has been juried and accepted into the NM State Fair Fine Arts 2004
competition. Be sure and go to the Fair (Fine Arts Gallery) and vote for it as Favorite!
This is another Koi pond prior to my son working his wonders.....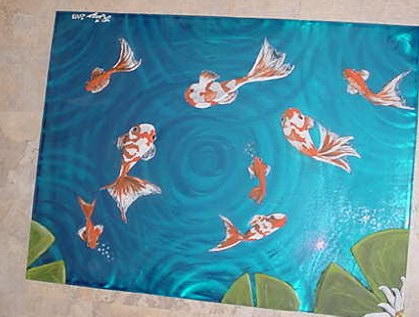 Look what some airbrushing can do!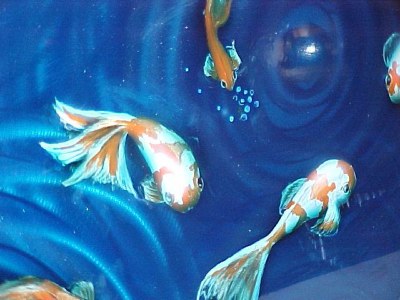 The final project.....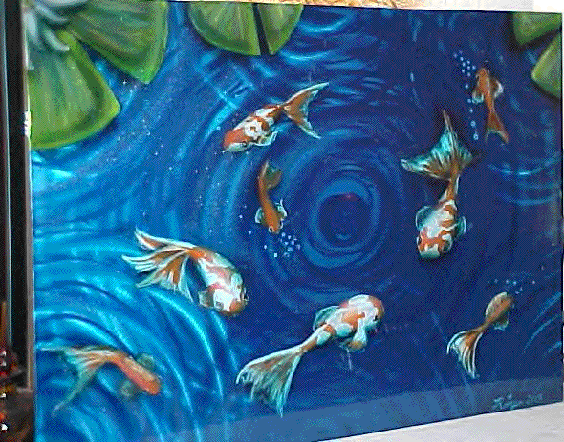 For more artwork like this, be sure and check out my son's website for painted