extra 1


CALENDAR CONTEST
We try to have a contest or something interesting going on. Each month we have a
Calendar Contest
where the members, any member, comes up with some great designs/wallpapers. If you have any experience in this area, or might have a budding interest
in it, this is the place to give it a try. Most of our Contests feature a nice Adrian's Angels prize.
Nothing huge, or fancy, but just a token of our appreciation. Everyone likes to be a winner!
You can see all the past winners on this page too.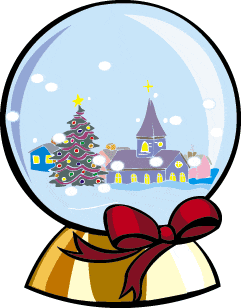 This is our 3rd Valentine's Auction to raise monies to keep Adrian's Angels alive and online, as well as to raise some monies for The PEACE Fund and other charities. All items are from personal collections, either created, donated or purchased..but all were for personal use. No intent is made for any personal gain from this auction.
If you have a problem or question, please use the E-mail button located at the bottom of this page. Thank you and Happy Shopping!

Rules
Auction begins February 16th at 12:00am - ending February 19th at 12:00am

Anyone can enter a bid. Click on the Bid Now button to place a bid.

Bids will be accepted in a minimum of $2.00 increments above any existing bid.

This page will be update twice a day with the most recent bidding shown.

We request that all bidders be sincere and not try to run up prices then back out once the auction is closed.

All IPs are being recorded and tracked.

Your bid is considered a contract to purchase the item(s) you have placed bids on.

Upon auction closing, you will be notified of your winning bid and instructions on how to pay for your purchases.

As a buyer you are obligated to complete the transaction with a seller when you are the highest bidder at the end of an auction. You are then bound by the seller's stated conditions of sale to consummate the transaction and you become the item's or item's lawful owner upon physical receipt of it from the seller.

All shipping & handling fees are the responsibility of the winning bidder. Auction items may ship from various cities, so it's suggested that you make note of where each item is located.

You will be notified of total shipping costs when item is ready for shipping.

All items are sold "As Is" and without any warranty or condition, express, implied or statutory. We specifically disclaim any implied warranties of title, merchantability or fitness for a particular purpose.

We prefer PayPal, but moneyorders (postal or bank) would be just fine.

Auction bids will be updated twice daily - 12:00 noon (MST) and 6:00pm (MST)
Bid as often as you wish, but please follow the RULES!!!!!

How to Bid:
1. Click the Bid Now Button at the right of each item. A blank E-mail will open up with the Bid Item # in the Subject Line. The E-mail is automatically addressed to one of the Moderators who is watching that section of the Auction.
2. Enter your Bid $$ amount. If the Current Bid price shows $0, then you must at least bid the Beginning Bid $ amount. If there is a Current Bid $$ amount showing, then your bid must be at least $2.00 more than the existing Current Bid.
3. After you Send your Bid, you should get a reply back from the Moderator, advising you that the bid was received. It can take up to several hours for a response. If multiple bids for the same Bid Amount came in for that item, we rely on the time stamp of each e-mail to determine who gets the winning bid for that specific time period.
4. If you have been outbid, the Moderator will send you a note advising you of this. You then have the option to Re-Bid.
5. To Re-Bid, use the Bid Now Button, just as you did originally.