Auction 2009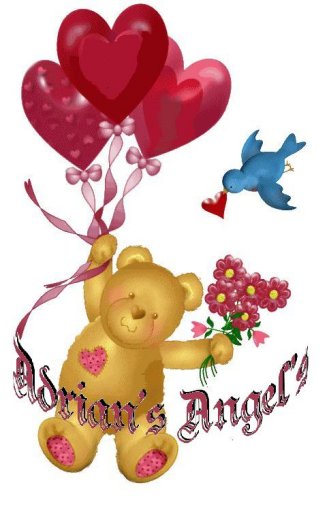 The Auction is now officially closed. Effective 12am MST February 21, 2009
If you are the winning bidder, an E-mail Invoice will be sent within 48 hours for your
Bid Amount plus shipping chgs. Please DO NOT pay until you recieve an invoice!!
Thank you one and all for your bids. Your support is greatly appreciated and your bids will help not only keep Adrian's Angels alive and well online, but allow a nice donation to PEACE and the Triple Negative Breast Cancer Research Foundation.
Here are the items you missed out on!!! Wait for our next Auction announcement and get in on the fun!!


You can still help...why not sponsor a Huggy Bear?

**Disclaimer: Every attempt was made to obtain permission for use of pictures
and graphics. This site is intended as entertainment only. No offense is intended.
If you find that I have "pinched" a picture, graphics or sound file that violates any
laws of Copyright please notify me immediately and they will be removed.**
All items in this auction are solely for entertainment purposes and belong to the
person putting them up for auction.
All rights reserved 2001-2009
Site designed and maintained by Rileah Ringo