Adrian Paul Holiday 2007

Walking in an
Adrian Wonderland
(if the music doesn't play, sing along to "Winter Wonderland" and you should
be able to enjoy the poem)
The swords clang, are you listening?
In the lane, there's a Quickening.
The Owl's out tonight,
What a beautiful sight…
Walking in an Adrian Wonderland.
Cole is out, doing tracking.
Neville's in, computer hacking.
Aaron Gray's on patrol,
It's never dull…
Walking in an Adrian Wonderland.
~chorus~
Jeric is pining over Isis.
Frank Habley is plotting a new course.
Brady's in the middle of a crisis.
And we all finally got to see The Source.
Billy James enjoys dancing,
Prospero likes romancing.
John Kincaid moves around,
Not making a sound…
Walking in an Adrian Wonderland.
Kolya is practicing his dancing,
Steven Price is romancing.
What a beautiful night,
To be watching Last Rites…
Walking in an Adrian Wonderland.
Edward Hale likes to wear tights,
Peter Flannery yearns for spotlights.
Dead Men Can't Dance,
They don't get the chance…
Walking in an Adrian Wonderland
~chorus~
Vern is thinking about brain teasers,
Lancelot is looking so fine.
Patrice is taking pictures of eyepleasers
And Enrico's smitten in Love Potion # 9.
Later on we'll retire
And dream by the fire.
Adrian Paul is The Man.
And life is so grand
Walking in an Adrian Wonderland.
We wish you all PEACE
and joy that won't cease and love
from our Adrian Wonderland.
Happy Chanuchristmakwanzaakah!!
Background & page design by Rileah RIngo, Poem by Gail Kallen; with additional help & support from Linda Arfsten, Karen Houlton, Jen Oberholtzer. and Mary Jo Bruce.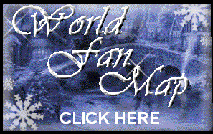 Why not show the world where you live?
This page lovingly hosted by:

Be sure and visit the other sections of our huge web site
dedicated to Adrian Paul and Highlander!


**Disclaimer: Every attempt was made to obtain permission for use of pictures
and graphics. This site is intended as entertainment only. No offense is intended.
If you find that I have "pinched" a picture, graphics or sound file that violates any
laws of Copyright please notify me immediately and they will be removed.**
All rights reserved 2001-2011