Adrian Paul Birthday 2012





Once again we gather to celebrate Adrian Paul's special day.

We hope you will enjoy the card and please sign the Guest Book!









Be sure and sign the Guest Book!!

Adrian always enjoys reading your Birthday greetings. :)


Or join us on the Adrian's Angels Facebook page for
fun, pics and more at:

Note:Due to some technical difficulties, the previous Holiday & Birthday pages from 2007
to 2011 are not available at this time. Working on this, just be patient please. :) Thank you!
This page lovingly created and hosted by
Adrian's Angels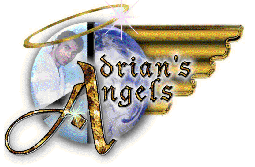 Contact us
Be sure and visit the other sections of our huge web site
dedicated to Adrian Paul and Highlander!

Copyright: Rileah RIngo 2012