Chat Room

Adrian's Angels Only!

(Private)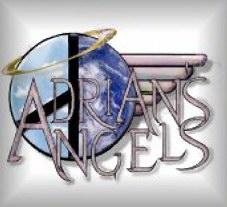 Be sure and Bookmark this page

to come back to!

Just click on the link below, sign in and
welcome to Chat!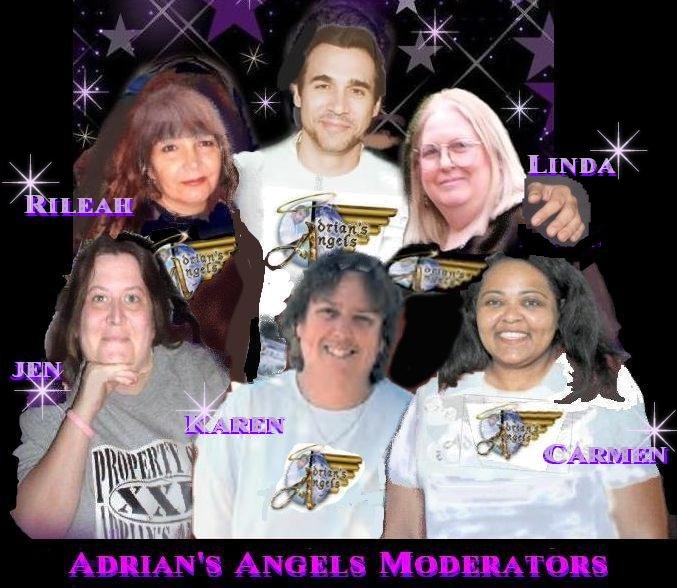 Please join us!!


It will then take approx 15-30 seconds for the Chat Room Applet to open. Be patient.

For those new to the Chatroom.....here are some
instructions to assist you.
After you click on the link above...you will then see this page.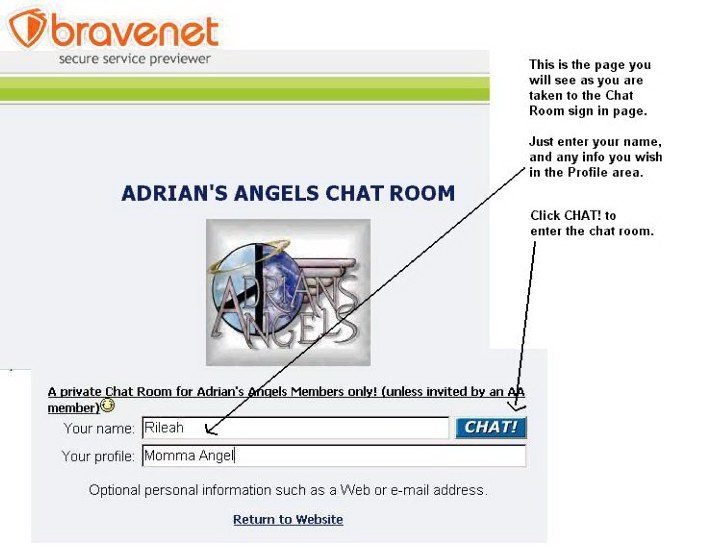 Once you click ENTER ROOM another smaller pop-up box will open
that looks like this: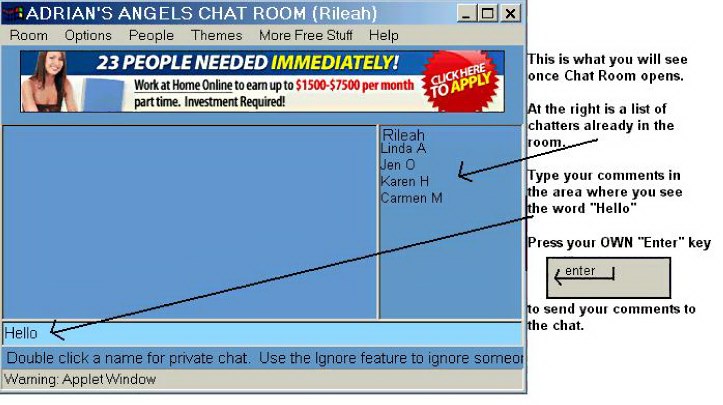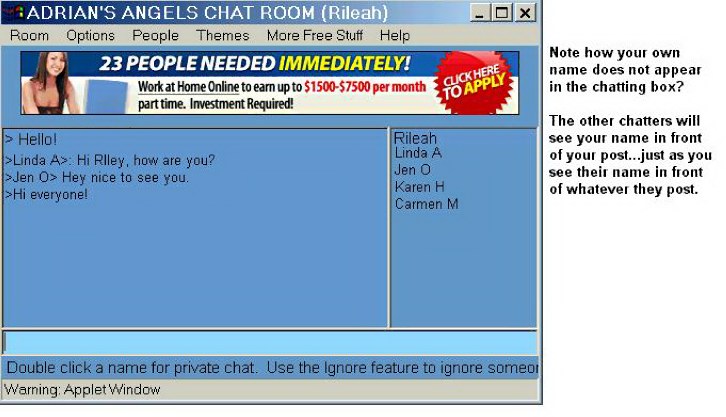 There you go.. enjoy chatting!!

If you have questions or cannot get into the room
at Chat Time, please contact

**Disclaimer: Every attempt was made to obtain permission for use of pictures
and graphics. This site is intended as entertainment only. No offense is intended.
If you find that I have "pinched" a picture, graphics or sound file that violates any
laws of Copyright please notify me immediately and they will be removed.**
All rights reserved 2001-2012
Site designed and maintained by Rileah Ringo