Shipping Information
Shipping-
All items ship from Albuquerque, New Mexico, 87123 USA
Shipping more than one item-
If you are ordering more than one of the same item, or if you are ordering various items, then I will
make every effort to reduce shipping costs as best I can and will try to ship all items together.
Note: If you reside in or near Albuquerque, NM then please contact me before ordering and you can save on shipping costs!!
Shipping Carrier-
All items will be shipped via USPS (United States Postal Service).
Insurance-
All items will be shipped WITHOUT** insurance unless specifically requested. If Insurance is
requested, there will be an additional fee.
**Please contact me PRIOR to ordering so that I can invoice you specifically with Insurance.

I hope the information provided here answers your questions.
If not, please contact me.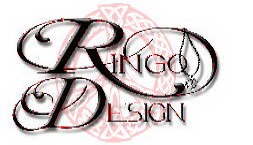 All rights reserved 2001-2012
Site designed and maintained by Rileah Ringo
Copyright Rileah RIngo
Divine Designs remains the sole intellectual property of Ringo Design
RINGO DESIGNS
Albuquerque, New Mexico, USA